ORLANDO, Fla. – Today, Daisy Morales, candidate for State Representative of Florida House District 44, released the following statement commemorating this year's Veterans Day.
"Each November 11, we pause to honor the brave men and women who have served our country in uniform and thank them for that service. More importantly, though, we must also make our gratitude count and keep our promises to them by providing outstanding medical care at Department of Veterans Affairs facilities across the state of Florida so they can receive the state-of-the-art treatment they deserve.
As the mother of a military veteran myself, this day and the welfare of our veterans hold a special place in my heart.
"For those transitioning from the armed services into civilian life, it's our duty to ensure they have good-paying jobs, educational opportunities that propel them forward in their careers, and access to student loan relief if applicable.  It's been my honor to work on legislation that ensures veterans receive the benefits they've worked so hard for.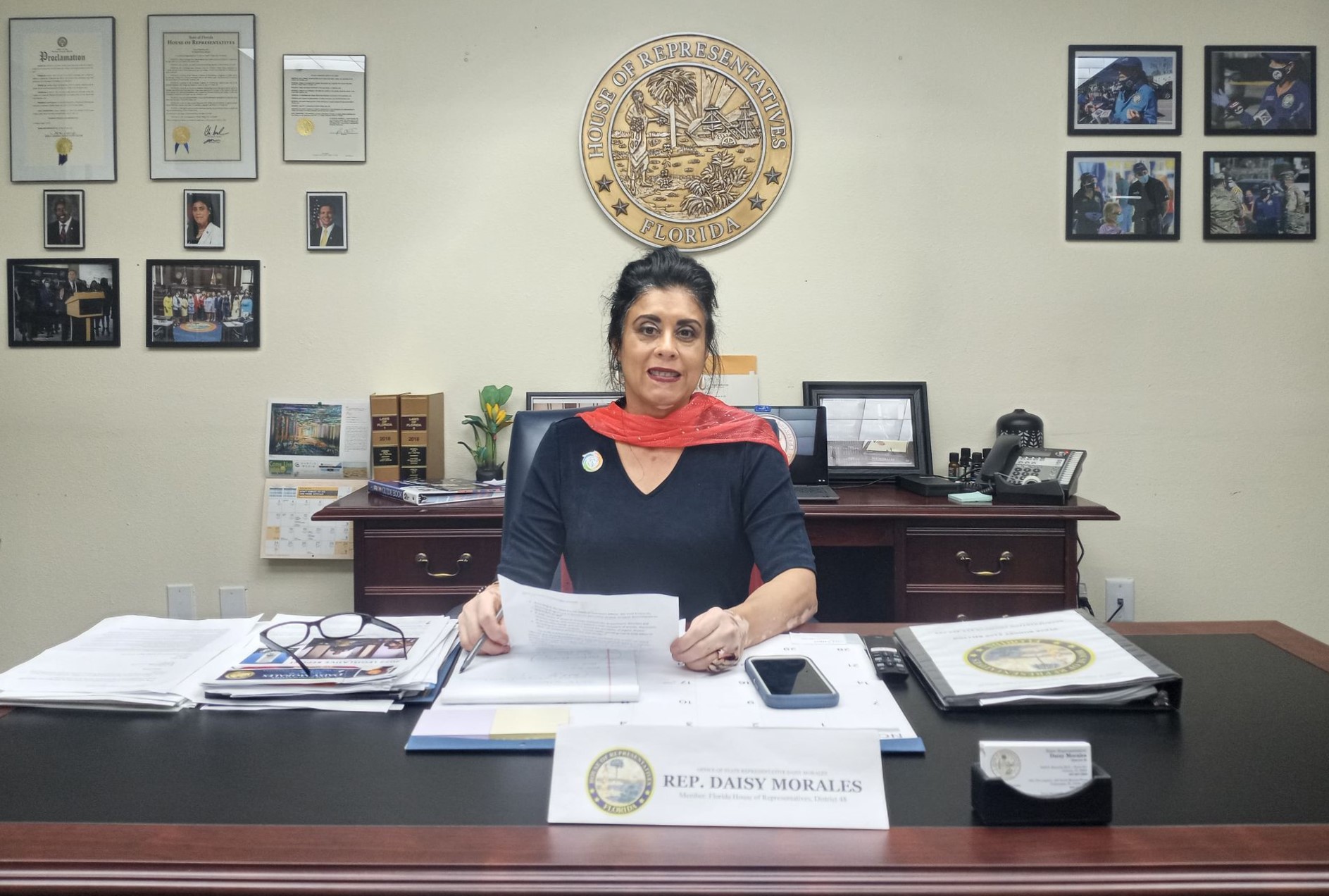 As freshman lawmaker in the Florida House, I was always on the front line fighting for our veterans. During the 2021 and 2022 legislative sessions, I joined my Democratic and Republican colleagues in sponsoring and cosponsoring bipartisan legislation that the governor signed into law benefiting our veterans, active duty military members and their families:
– Sponsored HB 45 – Educational Opportunities for Disabled Veterans (which Louisiana State Rep. Beau Beaulieu is working in collaboration with me to make a national model at the state level)
– Co-sponsored HM 63 – Recognizing Veteran Suicide
– Co-Sponsored HB 153 – Interstate Compact on Educational Opportunity for Military Children
– Co-Sponsored HM 505 – Florida National Guard
– Co-Sponsored HB 559 – Occupational Licensure of Military Spouses
– Co-Sponsored HB 573 – Educator Certification Pathways for Veterans
– Co-Sponsored HB 1315 – Veteran Suicide Prevention Training
"Because of our veterans' tremendous sacrifices, the United States stands as a beacon of democracy, hope and opportunity to the rest of the world.
On this Veterans Day, we thank them for their sacrifice and look forward to our active duty service members' safe return home. I hope everyone will take the time today to thank a veteran and appreciate the sacrifices that they and their families have made."