ORLANDO, Fla. (FNN) – Karla Hernández, Democratic nominee for Lieutenant Governor of Florida, held a press conference outside of Orlando City Hall to announce the campaign's Latinas For Choice tour Wednesday morning.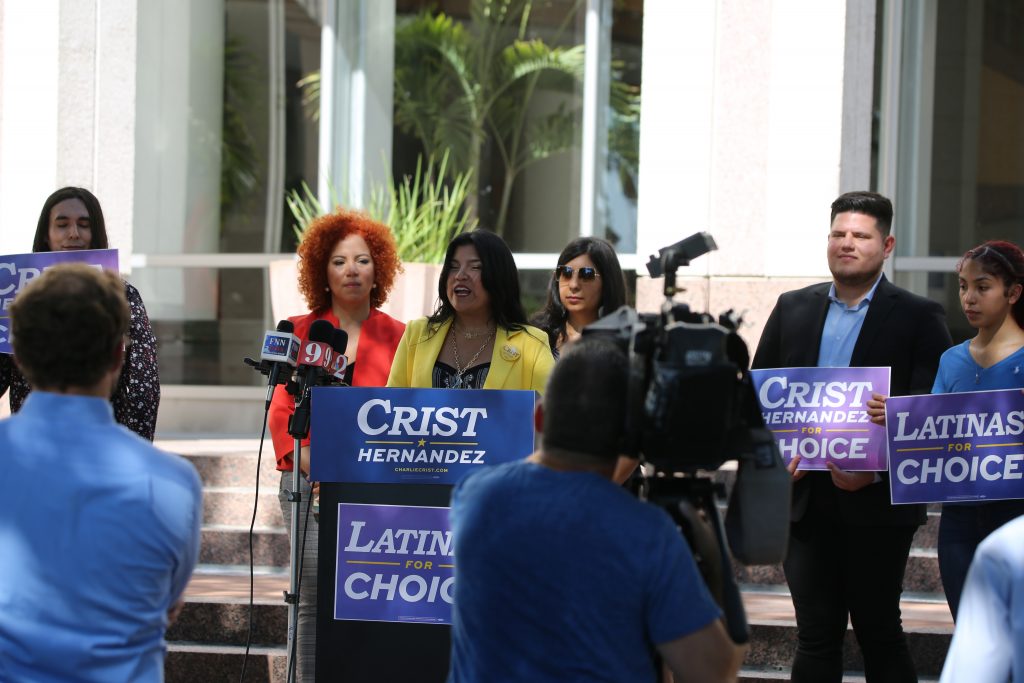 Hernández was joined by five progressive activists, including Orange County School Board Member Johnna Lopez, State Representative Anna Eskamani and former State Representative District 48 candidate Samuel Vilchez Santiago.
The following Orange County Hispanic women elected leaders did not attend Hernandez's Latinas for Choice announcement:
Florida State Representative Daisy Morales
Orange County District 3 Commissioner Mayra Uribe
Orange County District 4 Commissioner Maribel Gomez Cordero
Orange County District 5 Commissioner Emily Bonilla 
Orange County Property Appraiser Amy Mercado
Orange County Soil & Water Conservation District Supervisor Raquel Lozano 
While the campaign tour is just launched and in its infancy, the press conference showcased a humble beginning in terms of support for a major support. It appeared that no Spanish-speaking news outlets were present to cover the announcement. Local media outlets WESH 2, WFTV Channel 9 and Florida National News were the outlets present.
Two of the six individuals at the podium being men, and one being a young student. The total number of Latinas, then, was three–if the young lady is included in the count.
However, there may be a reason for that.
New Poll Shows a Different Priority Among Latino Voters
The Palm Beach Post reported findings from a recent poll which showed that 70% of Florida Hispanics oppose making abortion illegal, but it's not their biggest issue. According to the Post, a large majority of Florida Hispanic voters believe it's wrong to make abortion illegal, even if it goes against their personal beliefs. Here's the breakdown of what Hispanic voters in the poll feel are "the most important issues that elected officials should address":
Inflation/rising cost of living (53%)
Crime/gun violence (38%)
Jobs/economy (36%)
Healthcare (21%)
Climate/environment (16%)
Abortion, at 15%, tied with a lack of affordable housing/high rents and Social Security and Medicare.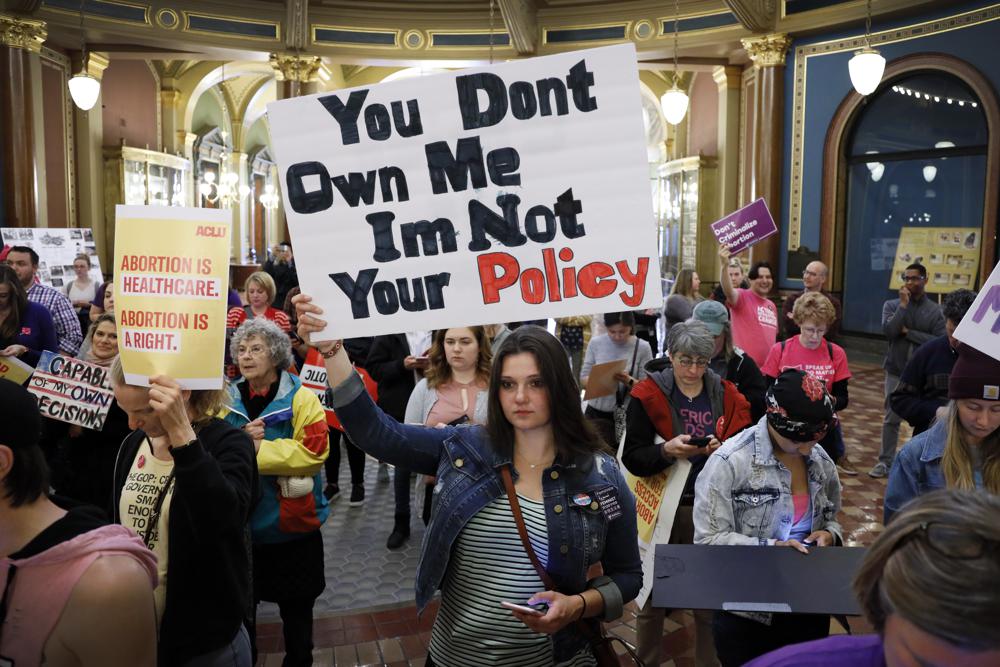 When asked about this during the press conference, Hernandez assured that Charlie Crist, assuming he's elected governor in November, would prioritize legislation addressing the top three priorities listed in the poll. Watch the livestream of the full press conference above.