ORLANDO, Fla. (FNN) – Ever wonder what happens when the $72 billion wine and spirits industry combines with social justice and philanthropy…and takes it mainstream? Enter The Good Pour (fka The Generous Pour).
The newly rebranded wine and spirits marketplace, fueled by co-founders Ray Horal and Giuliana Rossi, presents an unflinching sense of service in its messaging. The Central Florida-based company offers a retail model similar to Toms and Bobs, which Horal and Rossi have dubbed BOHO: buy one, help others. For each item purchased, the company will put money toward a social cause. The kicker? Customers get to pick which cause.
And The Good Pour supports many:
Healthcare
Environment
Military/Veterans
Education
Homelessness/Poverty
Animal Welfare
Arts/Culture
First Responders
Disaster Relief
Equality
Meeting Millennials' Needs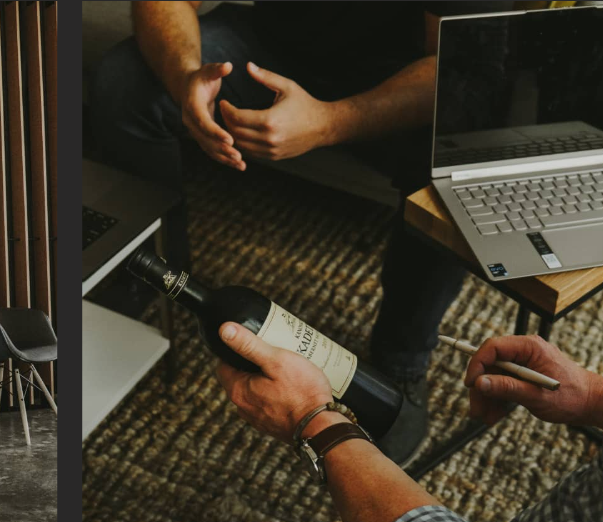 Unlike most wine and spirits brands, The Good Pour targets millennials. Horal explained that in the course of creating relationships with many big distributors and industry peers and competitors, millennials weren't being adequately reached.
The numbers show a missed opportunity that Horal and Rossi jumped on immediately. According to Nielsen, 90 percent of consumers say that given similar price and quality, they're more likely to switch to a brand associated with a good cause. Statistics show that 61 percent of millennials specifically would make the switch to a company that supports a cause they believe in. Given the abundance of social issues currently facing the nation, 71 percent of consumers actually expect brands to speak up and get involved.
"We want to be the Chick-fil-A in the wine and spirits industry," Horal expressed in a recent interview with FNN News. Rossi echoed the notion. "We're trying to redefine the experience," she shared from the marketing standpoint. "Unite everybody with the same purpose. We want to make the industry fun. There's a lot of opportunity for brand storytelling."
The Brains Behind the Brand
The brand's message about service relentlessly hammers any reader that visits the website, but it's not just talk. That through-line traces all the way back to co-founders Ray Horal and Giuliana Rossi, who possess a genuine love for helping people.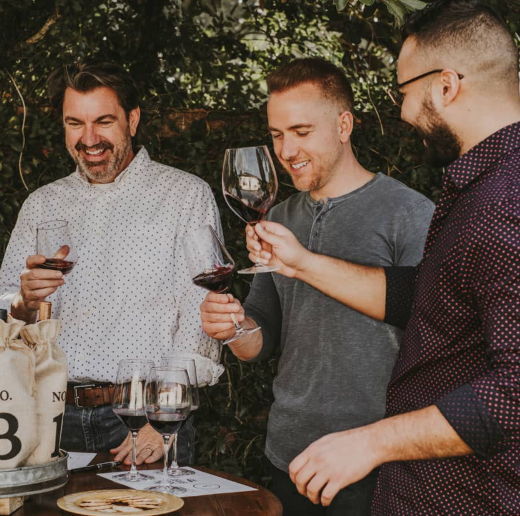 Ray Horal, Co-founder and Head of Sales
For Horal, who is the company's head of Sales, it almost seems like service fuels him to live. The homegrown Floridian earned a business degree from Florida Gulf Coast University (and even played college baseball there) and entered the workforce waiting tables. His entire life changed when he started working for the second largest wine and spirits distributor. He stayed with the company for 12 years working his way all the way up to VP. It was that point that he took the plunge to create his own vodka brand, exhausting all of his savings to do it.
With his vodka brand, he eventually started the Every Day is Game Day Foundation in honor of his best friend Jeff's four-year-old son Lane, who had passed away due to brain cancer. Horal decided that, for the rest of his life, he would find a way to give anything he does in the wine and spirits industry purpose and significance.
He chose to transform the Every Day is Game Day Foundation into The Good Pour, leveraging the connections he made over his 12 years of working for the distribution company as well as his own vodka brand.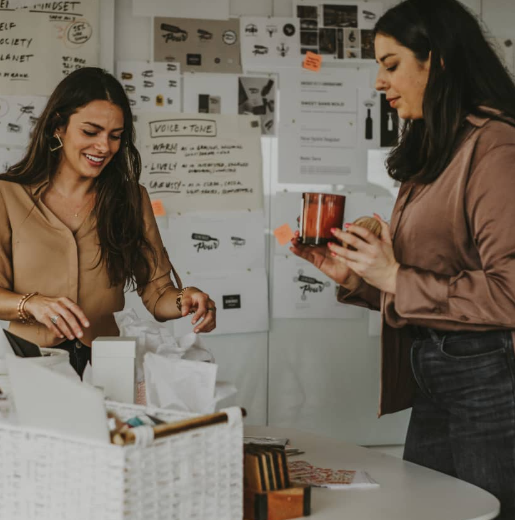 Giuliana Rossi, Co-Founder and Head of Marketing
Giuliana Rossi, The Good Pour's marketing head, loves Orlando. Period. Her enthusiasm radiates through her smile which widens at the mention of the city because her American roots begin here. She came to the U.S. at nine years old and landed in Orlando. She attended high school at the prestigious Dr. Phillips High School and studied Hospitality and Marketing at the University of Central Florida, going on to work for the Orange County Convention Center's Sales & Marketing department. She then moved to Barcelona, Spain to earn her Masters in Marketing. She's been to over 30 countries.
"Marketing is an art and a science," she shared in the interview. Translation: she lives and breathes and means it. She eventually joined Horal after he created his vodka brand and helped him launch it in 23 different states in just eight months.
So…When & Where?
The Good Pour will have locations all over central and north Florida soon, starting with Winter Garden in October of 2022.
Horal plans to open many more locations over the next year:
Longwood – November 2022
Gainesville – January 2023
Winter Park – February 2023
Spring Hill – April 2023
Hamlin – May 2023
Lake Mary – February 2024
Dr. Phillips – June 2024
Video courtesy of The Good Pour. Used with permission.
Horal and Rossi's vision for each store location combines the look and feel of a Panera Bread with a local library–an open, relaxing space for people congregate, taste and purchase good wine and spirits, form meaningful relationships, and most importantly for Rossi, have an overall enjoyable experience interacting with The Good Pour's brand with great aesthetics and a meaningful checkout process.
The BOHO App: How It All Comes Together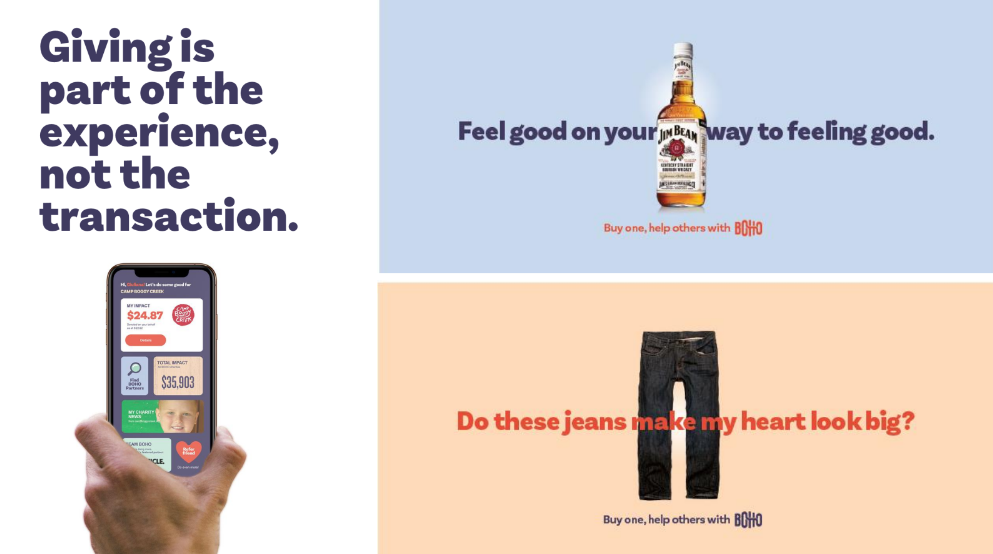 Customers will experience The Good Pour's brand through its upcoming BOHO (Buy One Help Others) app: purchasing wine and spirits, choosing the cause(s) where they want The Good Pour to contribute funds, and learning more about other franchisees and other small business partners.
The BOHO app is The Good Pour's turn-key solution for customers interacting with the brand and, perhaps more importantly, helping other small business owners in the wine and spirits industry to flourish.
"I have a love for Mom and Pop shops, small retailers," Horal shared during the interview. "We boxed up our business model and will take it to small shops." Horal explained that he and his team were successfully able to package The Good Pour's business model and make it repeatable for other aspiring entrepreneurs in the wine and spirits space who also want to help nonprofits gain more funding to do the meaningful work they wish to do.
The BOHO app offers customers and business partners more control, which leads to more contributions.
Doing Good on the Way to Feeling Good
Between the BOHO app and the brand's relentless drive for service, The Good Pour is making the wine and spirits industry cool and relatable. Horal, with his love for helping people and Rossi, with her incredible marketing know-how, are effectively humanizing an industry once known for its connotation of elitism and snobbery.
For those who love a good glass of wine or other strong drink, watch this space.
________________________________________________
Mellissa Thomas is the Managing Director for the FNN News Network.